Online and Offline Doctor Appointment &
Consultation App
Registered Users
Users can book appointments for offline and online medical services, after registration in the health app. Delivery of Medicines and laboratory tests services can also be booked online.
Hospitals & Clinics
Easy management of appointments with patients for hospitals and clinics. Maintenance of medical records for future references.
Labs & Pharmas
Easy ordering for laboratory tests with the availability of test sample collections from designated locations through agents. Pharmacists can track medicine orders and deliver to the concerned person.
Home Care & Emergency
Elderly care assistance including doctor's house visit and nurse assistance available. Emergency button is available for the requirement of an urgent general physician or an ambulance service.
Insurance & Corporates
Facilities to purchase insurance policies, renew and make a claim. Medical assistance for educational institutions and corporates on registration.
Wellness
Blood banks, alternative medicine, and ambulance services available. Wellness services with gym, salon, and spa.
For Patients
Using Health apps available on mobile phones, registered users, as well as guest users, can faster approach to doctors, clinics, and hospitals. Apps usage has tremendously made a difference in patients' lives allowing them to quickly obtain treatments and cure, based on their symptoms, disease, and diagnostics. Mobile applications have developed a better understanding of health, awareness and necessary attention. It is a channel which provides affordable and easy payment gateways.
Refine your results
Easy customized search through filter options for a list of doctors. Based on available date and time, name, location, specialty, location, language, price, and experience. Decisions can be made after observation through reviews and ratings.
Render Prior Information
Giving early information before the appointment regarding your health problems will make faster solutions. App users can input data about current allergies, symptoms, medical reports and medication prior consultation.
Reminder For Appointments
Constant appointment reminders through the mail, SMS, and push notifications. Users can also book appointments for their loved ones and family, create their profiles and feed medical history.
For The Doctors
Digital Doc is very convenient to use for doctors and medical professionals working in hospitals and clinics.
Provision to upload or create profiles, and feed availability and time schedules data. One can be view a patient's medical history and also render them online/offline consultation.
Accepting or rejecting appointments, call recording and re-scheduling options are available.
Great relief for hospitals as receptionist log-ins are available to manage appointments.
Doctors dashboard consists of varied features including appointments, fees details, slot management, ledger, signature, and feedback.
Laboratories
Effortless sample collection through time slot selection by users
Timely service management and simple payment methods
Easy use for agents where home sample collection and sample submission to the lab can be confirmed on the app.
Online lab reports generated, readable by users on web or mobile app.
Online Pharmacies
Easy upload category for medicines listing and auto-suggested medicine names available for pharmacies.
Automated reminder system for medicine refills.
Tracking and monitoring customer order history, order status and transactions.
Uploading discount coupons and offers. Easy bill payment options including wallets, cash on delivery, net banking and credit/debit.
Fitness Band SDK Integration
Vitals, Graphs and other data display on the app
Uploading the same data to a server, available to call center/backend
Data available to the user for future reference
EHR – Secured uploading of reports/prescriptions on the cloud and share with the doctors/providers on request
Admin
Approval and rejection process gets easier for admin through the app.
A user, clinic, doctor, hospital, laboratory or pharmacy can be monitored.
Complete information access related to complete bookings, reviews, and ratings.
An admin can view, delete or edit details related to the users.
Delivery Boys
The nearest delivery boys and collection agents can accept or reject an order request when raised by the customer.
The request can be for medicine or test sample collection.
Easy tracking of an order by delivery boys through location sharing.
Home Care
Faster health solutions from home, great assistance for the elderly.
Reminders set on the app enables regular timely medication, refilling, purchasing and re-ordering of medicines.
Emergency
"EMERGENCY BUTTON" available to notify the general physician or an ambulance.
Possible medical attention within seconds, just a click away.
Insurance
Availability of insurance policies which can be purchased in the app after thorough research.
Renewal and claiming insurance policies.
Corporates
Valuable medical attention to corporates, educational institutes and organizations via registration in app.
Corporate people with a hectic schedule can find an easy pathway towards their healthcare.
Technology used
Laravel
Vue.js
MySql DB
Express Framework
React.js
Mongo DB
Java/Kotlin
SQLite
Firebase
Swift
Xcode
Vidyo
Basecamp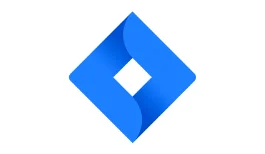 JIRA
Selenium
Appium